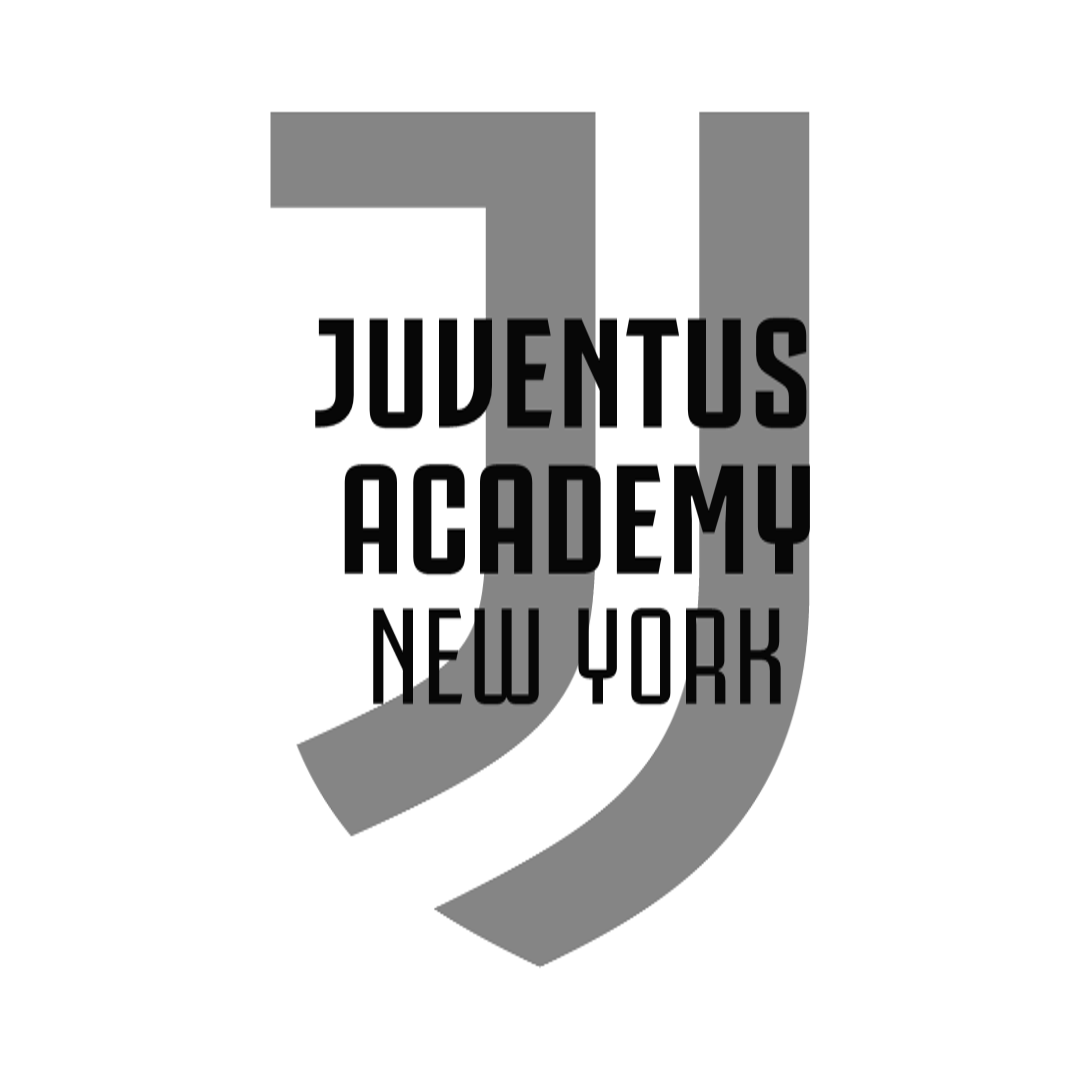 Juventus Academy NY offers summer clinics throughout all Summer. Clinics are open to boys and girls from 4 to 16 years old. Our Clinics provide intensive training sessions based on the fundamentals of world-class European soccer to develop players' skills, technique, tactics, strength, and endurance. Players who attend Juventus Academy NY clinics receive an introduction to the official Juventus academy training methodology and philosophy.
---
Early Bird Discount:  Use code "earlysummer"  for 10% off!
Siblings Discount: 20% Off for the Second Child! Applied automatically during registration.
June 12th to September 8th 2023
Monday to Fridays
Full-Day: 9:00 AM to 3:00 PM
Half-Day: 9:00 AM to 12:00 PM
Half-day: $300
Full Day: $600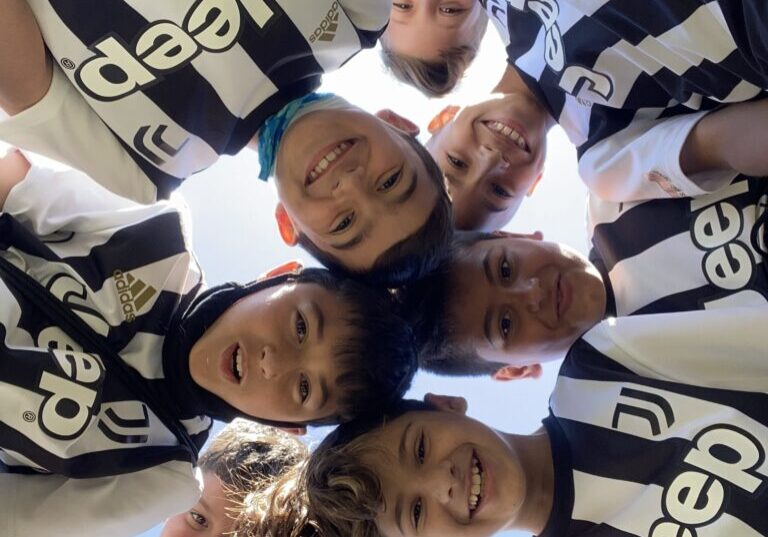 SCHEDULE OPTION FULL DAY:
8:45 - 3:00 PM
---
8:45–9:00 am Check-In.
9:00–9:30 am Camp meeting. Morning Warm-up
9:30–10:30 am Technical session. (Mon: dribbling. Tues: passing/receiving. Wed: control. Thurs: shooting. Fri: World Cup!)
10:30–11:00 am Snack
11:00-12:00 pm Principles of the game (attacking, defending). (1 v 1, 2v 1, 2 v 2, 3 v 2, etc).
12:00–1:00 pm Lunch followed by entertainment and clean up.
1:00–1:30 pm SAQ (speed, agility, quickness).
1:30–2:00 pm World Cup and Coaches Challenge Tournament.
2:00–3:00 pm small-sided games.
3:00 pm Pick-Up.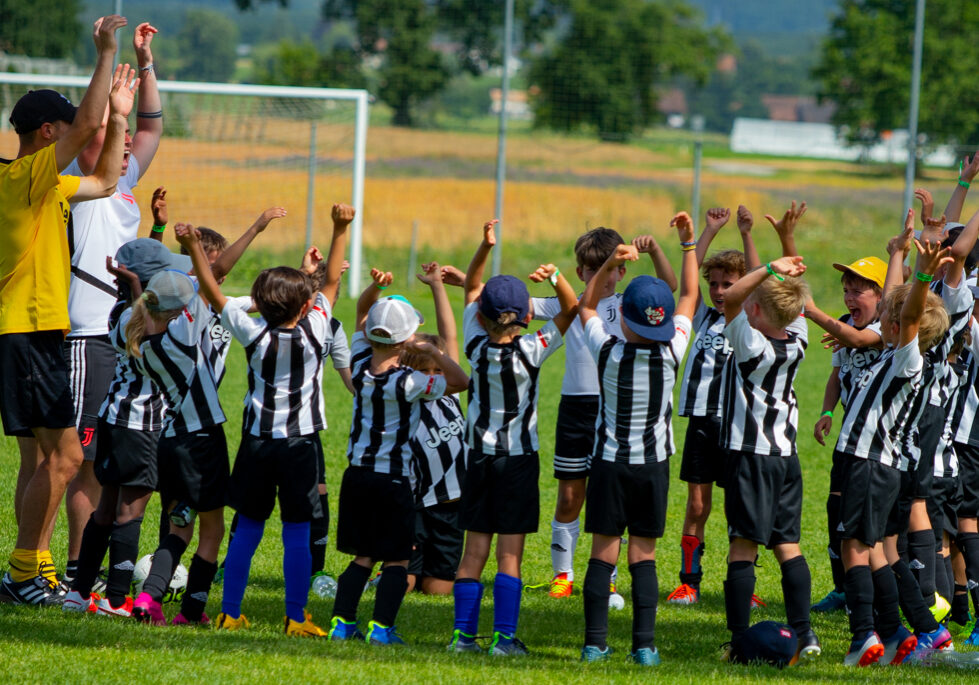 SCHEDULE OPTION Half Day:
8:45 - 12:00 PM
---
8:45–9:00 am Check-In.
9:00–9:15 am Warm up activities – tag games, relay, stretches.​
9:15–10:00 am Skills Development I + II (Mon: dribbling. Tues: passing/receiving. Wed: control. Thurs: shooting. Fri: World Cup!)
10:00–10:20 am Mini Ballers Small Sided Games.
10:20–10:35 am Snack – Story Time and Talent Show.
10:40–11:00 am kills Development III (Progressive Activities – Fun Games).
11:00–11:55 am World Cup Matchups.
11:55–12:00 pm Sign Out/Dismissal.
What To Bring
Each player should bring the following to camp each day with everything
labeled:
---
Backpack​
Water bottle(s) — there are coolers and water fountains to refill.
Sunscreen
Sneakers (must bring cleats as well)
Snack
Extra change of clothes
Don't bring a soccer ball (Staff will provide them)
Lunch
Towel
Soccer sandals/flip-flops
Classes are suitable for beginner, intermediate and advanced levels for both co-ed (boys and girls) from 3 to 16 years old.
No, our classes are designed for all levels of experience. Players may be split up based on soccer ability.
Our professional coaching staff will follow a specific program, including dribbling, passing, receiving, and shooting. Usually, during the afternoon session, players are divided into teams and play different matches.
Every Summer Clinic is structured on a weekly schedule (from Monday to Friday).
We offer 2 kinds of programs:
Part-time from 9 AM to 12 PM.
Full-time from 9 AM to 3 PM.
We aim to have a ratio of 1 coach to 10 players.  For our youngest classes, ratios may be lower for more individual attention as necessary.
As per our club's weather policy, in case the NYC Parks will close the field due to the rain, we will notify you by email no later than 1:30 PM on the same day. Whenever we will face this situation, our club will offer a voucher for the day/days that was/were canceled.
We ask that all children are accompanied by an adult during each clinic.
Players should bring sneakers, a towel, an extra change of clothes, soccer sandals/flip-flops, sunscreen, a snack, lunch, and a water bottle.
Frederick Douglass Playground - 101st Street & Amsterdam Avenue, NYC